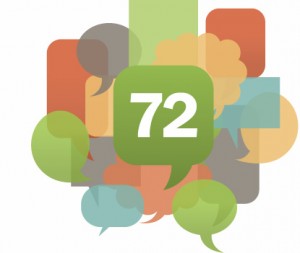 Jesus Sends the 72
The 72 are disciples of Jesus. It is great news that Jesus calls, trains, and sends the 72. They are not the apostles. We must remember they are ordinary, non-professionals who God uses to win lost people to the Kingdom of God.
Our philosophy is not to create a curriculum that only a few in the church might put to use. Instead, we are promoting a framework of how each church might live out being the 72.
The 72 vision is based on the following ideas:
1. God is already at work in evangelism therefore we must engage the mission
2. Communication training to move relationships from secular to sacred
3. Every ECC member becomes really good at telling the story of Jesus
4. Training resources developed in the field that are simple to use
5. Pastoral leadership anchors evangelism into the annual calendar
6. We use the evangelism gift effectively at harvest events
7. Follow-up to give new disciples strong foundations in the local church

It is our deepest conviction that our churches are full of people who can live out the vision of the 72. Today.

Featured Videos


Watch and engage at CovChurch.tv


Watch and engage at CovChurch.tv


Watch and engage at CovChurch.tv


Watch and engage at CovChurch.tv


Watch and engage at CovChurch.tv