As Christ-followers, we are formed by the ways we worship. The overarching story of God and God's people, expressed in our corporate worship, shapes us as communities of faith and helps us each to find our own story within it. Our personal worship – the way we each conduct our relationship with God – should deepen our devotion and allow the Holy Spirit to transform our thinking.
Here you will find information, resources, and questions to challenge you and your personal growth. You will find new hymns, songs and prayers, Bible studies, and workshop outlines to take you further into Covenant theology and the way our faith is expressed in worship.
The Evangelical Covenant Church (ECC) is devoted to equipping and resourcing leaders who are responsible for the planning of corporate worship in Covenant churches. Worship is both essential and central to our life together in the ECC.
Music Available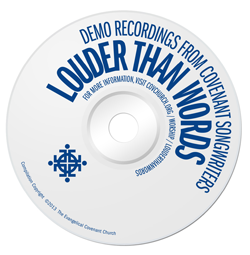 Learn more about our compilation of demo recordings and live tracks from Covenant artists, now available to download!